"We all are made up of stories."
A good movie has always been my idea of spending a warm day. There are so many of them that not only leave a mark at the back of the mind but stays there for a long time, inspiring, motivating, teaching us certain lessons and even helping in coping up with tough times.
here is the list of some movies that I like to watch in health as well as sickness, in happy times as well as when the mean reds occur.
1. Dead Poets Society

The movie which inspired me to write, to create, to dream, to seize the day!
Dead poets society is a story of an English professor and his unconventional ways of teaching English literature and the way it affects the life of his students.
This movie not only brings back the nostalgia of the good ol' days but touches a very sensitive theme of dreams and aspirations and existentialism.
2. Queen

How to cope with a bad breakup? Go to your honeymoon all by yourself or just watch this amazing Bollywood flick (whatever comes cheap!)
When naive wallflower, Rani (Queen)'s fiance cancelled their wedding just a day before, she decides to go to Paris and Amsterdam on her honeymoon alone. She meets new people and learns her way out of the bad relationship and finds herself during her journey.  Wonderful acting and beautifully shot, written and directed story, it is a movie worth watching to understand your self-worth.
3. To kill a mockingbird

There are times when all I want to do is get lost in the lazy town of Maycomb.
After loving the beautifully articulated characters described from the perspective of little Scout in the book, the movie gives a glimpse of the perfection that is the original story.
Atticus Finch fighting a case for a coloured man and his children having their own adventures growing up in the small town in Alabama, TKAM is the most loved stories of all times. It touches the sensitive theme of racism while teaching the lessons of kindness and justice.
4. Les Misérables

It is the music of a people who will not be slaves again!
One of the greatest stories of all times, This movie fills all hearts with passion. It teaches us to be good and leave our demons behind. It inspires us to fight for what is right. It gives us a great lesson of love. The entire musical is beautifully written, shot and enacted by some of the most outstanding actors. It fills me with hope for some inexplicable reason.
5. Amélie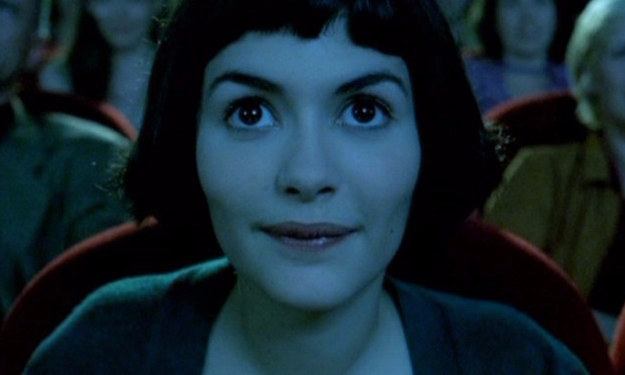 A splash of colours and sugar dripping out of every scene, Amélie
is there to help you out anything. It is the universe made up of sugar and spice and everything nice, There is absolutely nothing sad about this movie. I swear one could even taste the french air at some point of this movie and it cheers you up at all cost, no other opinion is validating!
6. Back to the future trilogy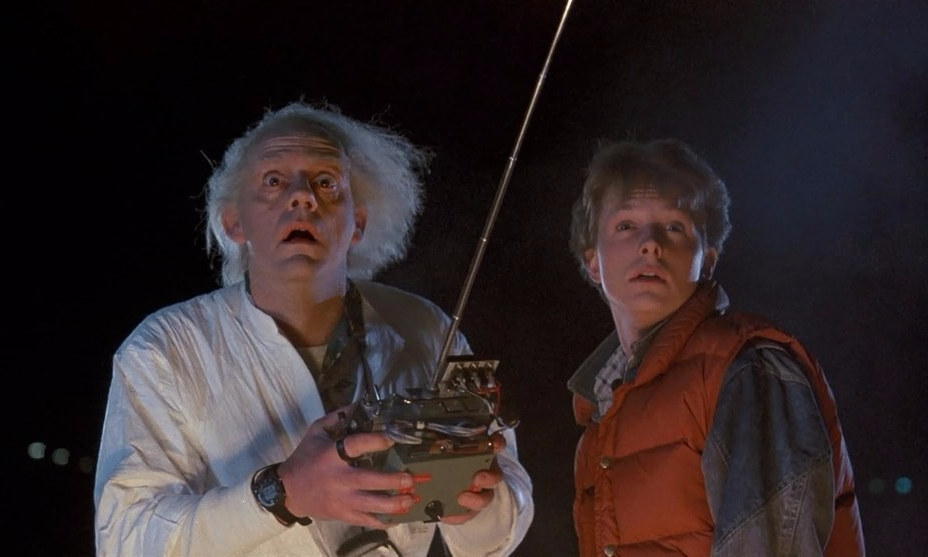 A good laugh and teenage nostalgia mixed with wit and smiles. There's a feel good factor to this trilogy that can't e explained.
The way all the three movies are equally beautiful and so cleverly written, it brings back all the vibrancy to your life and assures you a great time to go with it.
Marty and Doc with their time travelling adventures, If life could be so big of an adventure!
7. La La Land

here's to the fools who dream. Foolish as they may seem!
This movie is a pure piece of art. The acting, the cinematography, the thinking, the story, the music and OH THE MUSIC! It's not just a movie but an experience. So beautiful that it brings all the damn tears to the eyes. Hands down, the story of Mia and Sebastian has to be one of the best musicals that I had the pleasure witnessing.
8. Harry Potter series

It actually never ended for me!
Every once in a while, I take my own sweet alone time and go back to Hogwarts. It would be very safe to say that the series is magical!
It's always great to watch them all grow up again and learning about goodness, family, friendship and bravery. This is my happy place and so is yours.
What are your favourite movies that you can watch millions of times and still love them the same?